Evolution Recruitment Solutions recently analyzed more than 500 responses to their candidate feedback surveys, which are sent out following every interview.
The purpose of the surveys is for the IT and tech candidates who have attended interviews to provide feedback on the interview itself, as well as the business they interviewed with and anything else they wish to make a note of.
The trends within the 500+ responses were thought-provoking; unsurprisingly, the most common bug-bear with IT and tech professionals is the lack of interview feedback, post-interview, if they have been unsuccessful.
In addition to this, the appearance of the office itself and the timeliness of the interviewers were all factors mentioned time and time again.
The full report has been published on Evolution's website.
A brief overview can be seen in this infographic: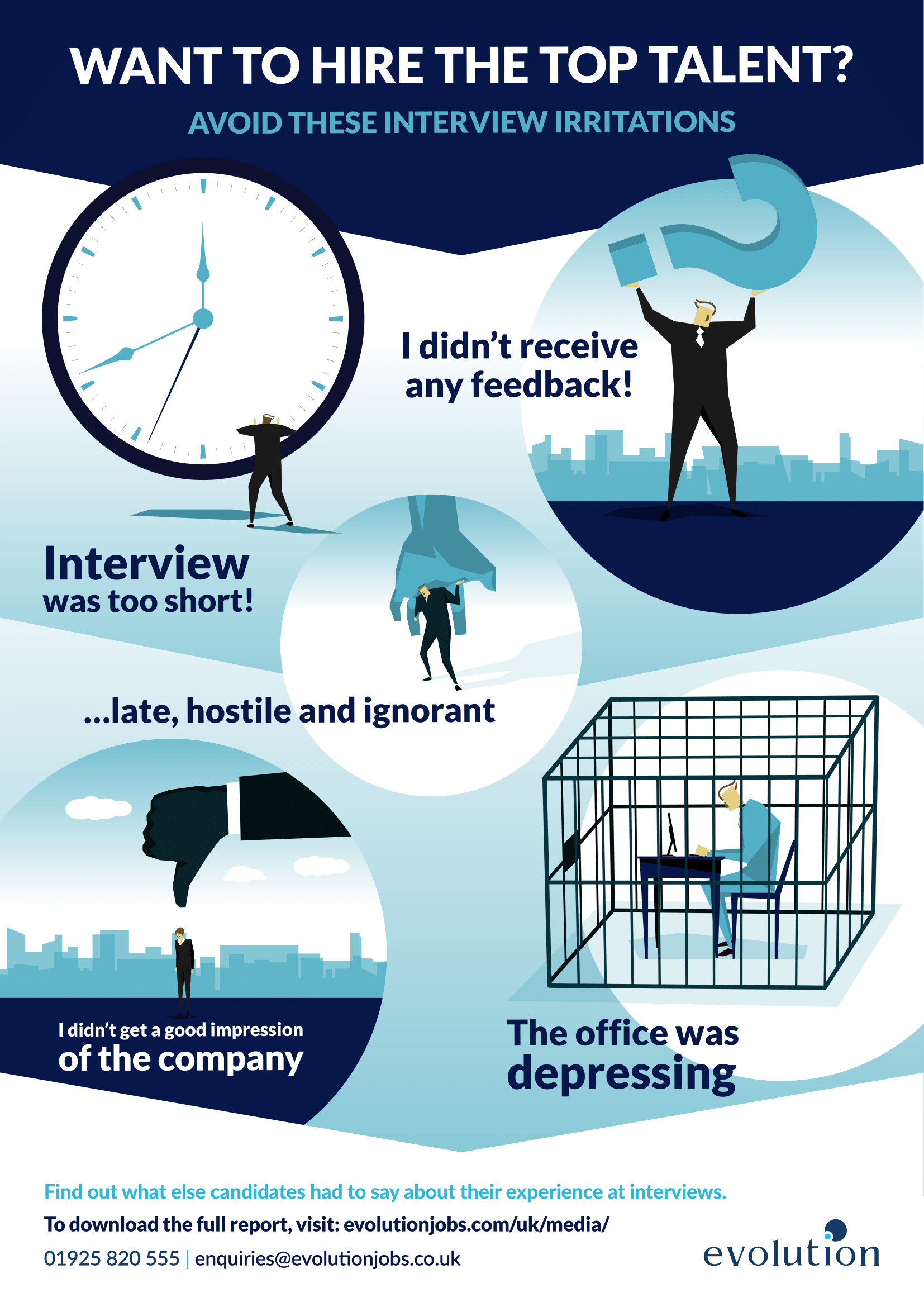 Access the latest business knowledge in HR
Get Access
Comments
Join the conversation...