Despite being only slightly more than a decade old, social media has had an enormous impact on how brands interact with an audience. The ability to instantly interact with people in a public forum - such as a Facebook page - has increased engagement in a big way, and companies are better able than ever to showcase their image.
However, social media is a comparatively new and innovative technology, so is evolving all the time. While Facebook has been at the top of the game for a while now, it has done so by adapting to its audience and changing features to fit its users. Other brands have done the same; either by evolving or collapsing.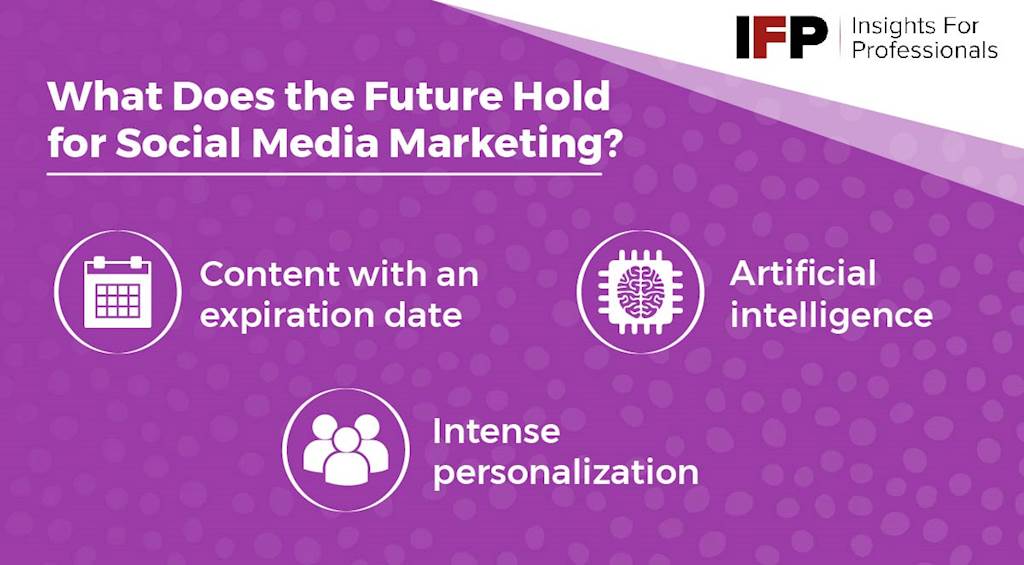 This presents an interesting challenge for marketers, who must stay on top of industry changes in order to be able to use social media as effectively as possible. With that in mind, here are some of the biggest trends in this industry that you can expect to see growing throughout 2017:
Content with an expiration date
Traditionally, brands have created content that will last in order to engage with their audience. It can still be topical, but marketers are much better off giving an opinion or an insight that will last for a few weeks after an event.
However, a new force is growingon social media: expiring content. This is best typified by Snapchat, with its unique selling point of posts that can only be viewed for ten seconds before disappearing forever. Instagram has since picked up on this trend, introducing "Instagram Stories".
The growth of live content has also contributed to this. Periscope - Twitter's live video service - has become huge. Over 200 million broadcasts have been created on the app, while on iOS and Android more than 110 years' worth of video are watched each day. All that, for a product that has only existed for just over a year.
Use of these services allows brands to offer one-time-only content that cannot be viewed once it's over, which gives marketers a powerful tool to use: urgency. Data from Facebook's own live video service shows that users view live videos three times more than regular videos, as well as leaving ten times as many comments.
For now, expiring content is an excellent way to stand out from the noise and confusion that social media can bring. If a user has to choose between viewing several pieces of content, they are most likely to decide on the one that will be there for the shortest amount of time. Putting an expiration date on content is a great way to gain attention on social media.
Artificial intelligence
While true artificial intelligence is a long way off, marketers are able to benefit from a simplified version that can make engaging with audiences a lot easier and better for all involved. In this case, we are talking about chatbots.
In the past, these have been simplistic and annoying for users. People have easily been able to tell the difference between a real person and a basic chatbot, and have typically felt devalued upon realising they are talking to a machine. However, new advances in this technology have made them a lot more effective for marketers.
This is primarily important for customer service. Previously this was a job for a call center, but more and more people get in touch with businesses online now. A recent report from Microsoft found that almost a third (29 per cent) of consumers have used social media to complain about a brand's customer service. Among the 18-34 age group, this figure increases to nearly half (47 per cent).
When customers get in touch with a company - particularly over social media - they are often looking for a quick answer to a question. Recent research has shown that when people contact brands through social networks, 42 per cent of them expect a reply within an hour.
Failure to respond quickly can hurt your company's image, but having a team of people ready to respond to social queries 24/7 is expensive and inefficient. However, a good chatbot can provide users with speedy responses to the most common problems.
Chatbots are now able to recognize thousands of different variants of questions, so poor spelling or unusual grammar is no longer a barrier to getting a response. The bots aren't perfect, of course, but they are a great way to reduce social media marketing budgets by providing audiences with quick information.
For a visualization of this, Facebook's recent F8 conference featured an example.
Intense personalization
Facebook has grown so large that it has had to become more sophisticated in order to provide users with the best experience. This means creating an algorithm to determine what shows up on people's timelines, preventing them from being turned off by a clamor of irrelevant content.
Unfortunately for marketers, this makes it harder to get content seen by an audience. A study of 3,000 publishers and media businesses has shown that between February and June 2016, the amount of people who saw these companies' posts declined by 42 per cent.
This presents an interesting problem for marketers. How can you get your content to reach an audience if Facebook is simply not going to show it to most people? The social network's algorithm takes a lot of factors into account, but most of them are geared around personalization. In other words, how similar is this content to things a user has liked before?
In order to stand the best chance of being seen, a brand needs to therefore have an incredibly detailed picture of its audience. This gives marketers the ability to produce relevant, targeted content that will engage the people most likely to become interested in the brand, and eventually convert.
This persona-based marketing has proven to be far more successful than non-targeted tactics. Hubspot has found that using marketing personas can make websites between two and five times more effective and easier for their targeted audience to use.
Persona profiling and targeted marketing is nothing new, of course. However, as time goes on it will become more and more important on social media due to Facebook's algorithm becoming more sophisticated. This makes personalization an incredibly important aspect of marketing in 2017.
Access the latest business knowledge in Marketing
Get Access
Comments
Join the conversation...