The key to marketing is understanding your audience, no matter what platform you're targeting. Nowhere is this more true than in the world of social media, with each site having its own distinctive approach, audience and ways to make it an effective tool for brands.
While Facebook may remain the most popular social network, Instagram has an unrivalled engagement level and an estimated 800 million monthly active users. It's also a better place for businesses. There may be fewer accounts, but those who are there are more likely to be responsive to your brand, with 80% of users following at least one business.
What's more, 75% of users will take an action after clicking on a post, which is one of the major obstacles companies have when it comes to getting people to convert in their social marketing strategy.
But how do you make Instagram work for your brand?
Using Instagram to create a Story
Whether it revolves around your company culture, the foundations of your business, or your work ethic, creating a story for your brand remains one of the most important steps you can take towards marketing success. On an image-based platform like Instagram, it becomes even more crucial.
This has taken center stage since Instagram introduced its own temporary content feature: Instagram Stories, which gives marketers prime top-of-the-page space. The exclusivity of 24-hour content provides brands with the opportunity to boost engagement through short-time offers or posting regular "behind-the-scenes" content to generate interest over time.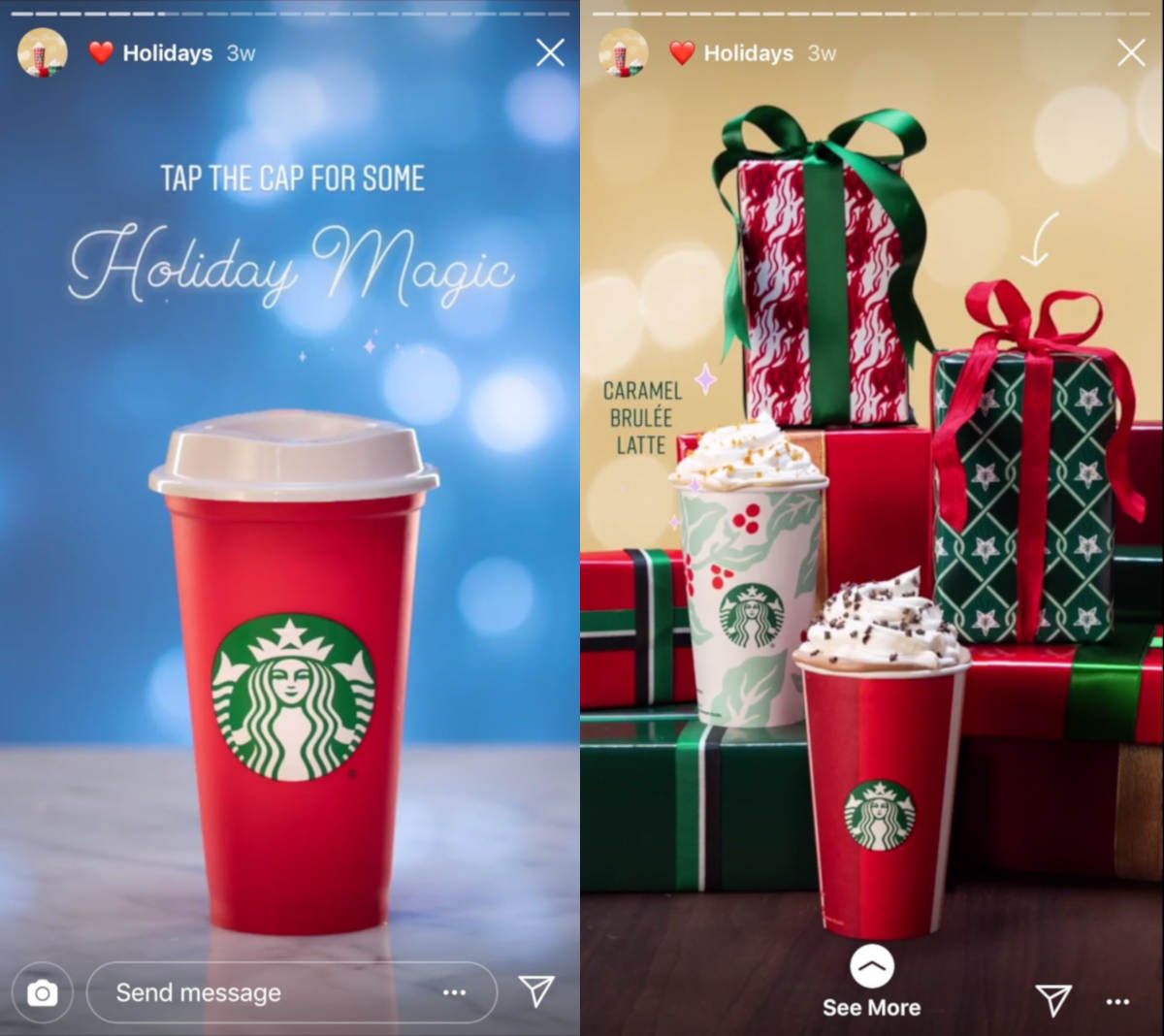 For those that use it effectively, Stories offers the chance to be more creative than in their mainstream content strategy. Despite this, it's still important to ensure that even these short-term posts are on-brand.
As users become more impatient with businesses to provide them something of genuine value, marketers need to ensure that they are creating engaging content that grabs followers right from the start.
When designing your Instagram Stories posts, focus on the initial five to ten seconds to make sure that you're presenting your audience with something that will resonate with them. Many companies have adopted the temporary content type to showcase "new releases", allowing users to click through to the website for more details with a quick swipe up.
How brands can use IGTV
Instagram has also launched another feature that brands should be making the most of - IGTV. The feature sees the image-based social platform dip its toe into meaningful-length videos. Before IGTV, users were restricted to just 15 seconds and had to make do with the same 1x1 format as images uploaded to the site. This made it difficult for viewers scrolling through their feeds to recognize a video, let alone watch it. However, this new feature allows brands to upload videos of up to ten minutes, though this is extended to an hour if you have a larger following.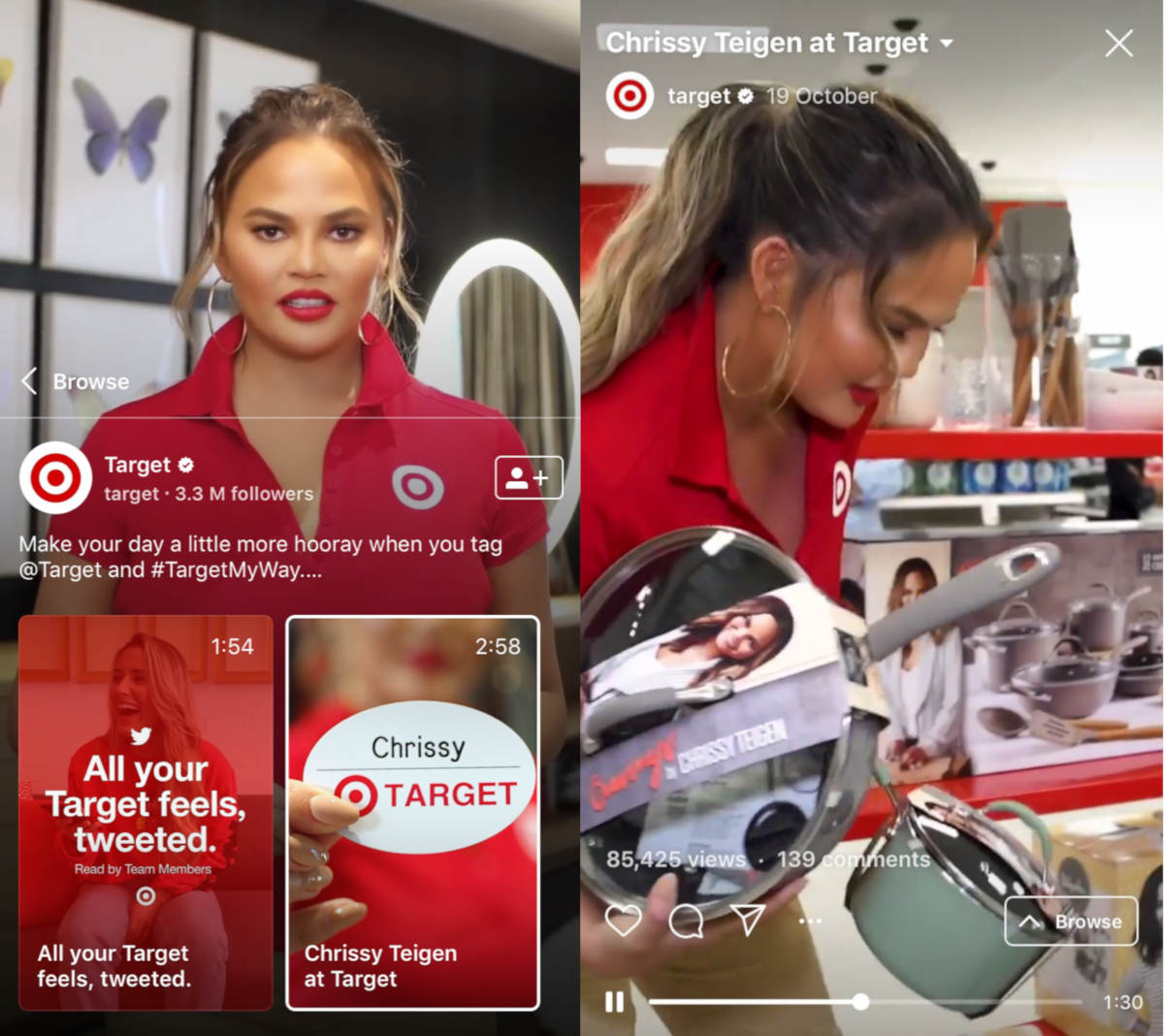 IGTV can be accessed directly through Instagram or via a separate app, meaning content takes center stage, instead of being missed among hordes of images. Uploaded videos play automatically for followers using IGTV's dedicated app, while Instagram users can view the content through a separate tab in the app.
Importantly, IGTV has content discovery tools, giving brands the opportunity to reach a new audience by appearing in users' recommended videos. These suggestions will be based off other people they follow, previous content they've engaged with, and what's trending.
Why should brands care about Instagram?
Stats show that visual content is more effective than text-based content for engaging audiences, making it easier for you to communicate with users and share your story, with videos being five-times more effective than still images. And for those thinking about IGTV, estimates suggest that by 2021, 78% of total mobile data traffic will be for mobile video.
Even if your target audience isn't tied to social media, if you want your brand to be going more than three years, you need to plan a way to attract people who are.
These factors mean marketers have a lot to gain from investing time in creating an authentic brand story on Instagram. However, it's important that you are clear about your strategy. Think about what you want users to take away from your account.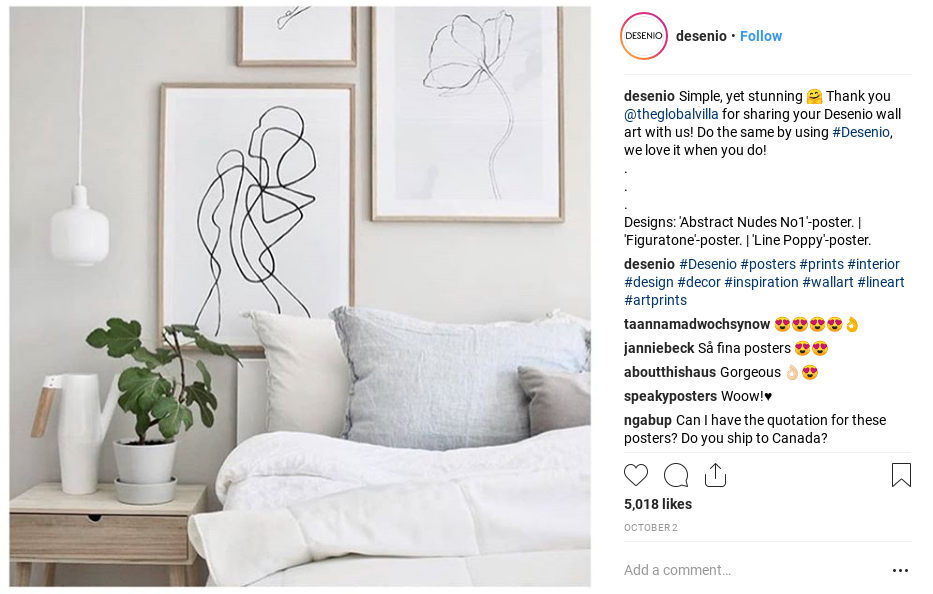 Brands like Desenio and Letterfolk allow their products to take center stage for their posts, while accounts such as Buffer appeal to something that's an integral part of its identity and resonates with its users: freedom.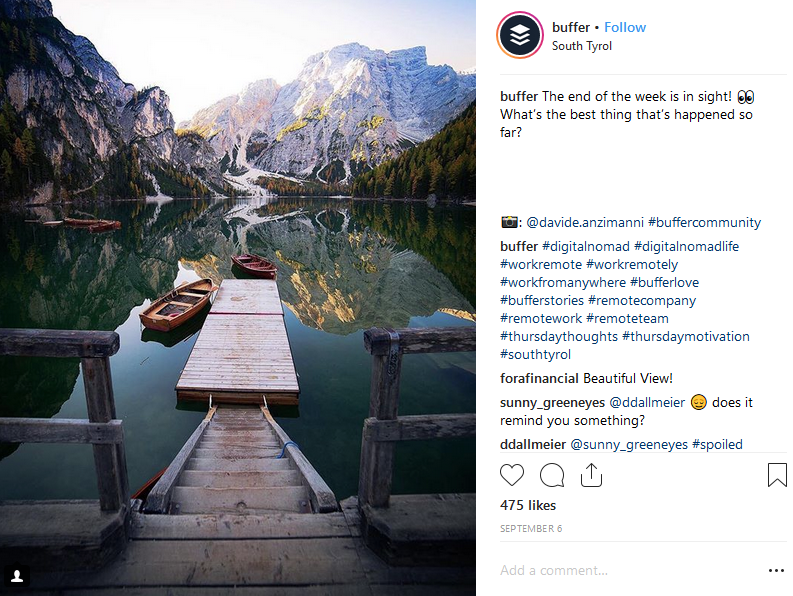 Adobe and Reuters, as well as many retailers, use Instagram to foster a community spirit among customers, which can be a great way to boost engagement and create advocacy.
Any of these approaches can work incredibly effectively, even a mix of all of them, but it's important that your strategy clarifies exactly what it is you want your audience to take away from your posts and this should be at the center of every decision you make on Instagram.
Understanding your audience
As with any marketing strategy, it's important to understand your audience, but Instagram has a number of distinctions that set it apart from other social platforms. Unlike Facebook and Twitter, Instagram is rarely used by customers to register a complaint with a brand. This, although sometimes negative, gives companies the perfect opportunity to foster a strong relationship with users.
Without this, brands have to work harder to create that same level of understanding between them and their customers. This is why knowing as much about your audience as possible is key.
For starters, Instagram users are generally more likely to be female, with more than two-thirds of accounts belonging to women. They're also probably under 30 but nearly a third of internet users between the ages of 30 and 49 use the platform. It's estimated that around 80% of Instagram accounts are based outside the US but that still means there's about 77.6 million Americans using Instagram.
This gives you a good start but the best strategies will know much more about their individual audience segment and why they're engaging. There are various metrics that you should keep a close eye on and monitor over time to see whether your strategy is being effective and identify ways that it could be adapted, including:
Number of comments
Engagements per follower percentage
Number of new followers
Stories metrics (such as unique views and completion rate)
Review your competitors
Doing a competitor analysis can be a great way to start your marketing strategy for Instagram. If you're already familiar with your major competitors then you can just search for their accounts and see;
What they're doing
What response they're getting
What type of content they're creating
You will likely have similar audiences so it can give you a good idea of what content to publish.
Conduct an audit by collecting this information - post content, time, engagement, hashtags used, etc. - to clearly see what is working the most effectively for people in your industry. You can also make notes about the type of caption used and how often they publish. This will create a benchmark for your own strategy and allow you to get off to a good start.
5 final tips for Instagram success
Used correctly, Instagram can be a great platform to get involved in and can provide brands with a unique way to engage and interact with their customers, whilst reaching out to new audiences.
In order to really make it a success, here are five final tips to consider:
1. Build a community
User-generated content can be a fantastic way to create loyalty among your followers. Encourage followers to use a specific hashtag and share the best content in your feed to boost engagement. Or maybe run a competition to get users to share your account with their friends and followers to grow your network.
2. Brand ambassadors
Reach out to brand ambassadors to help you promote a new product or service you're offering. Give them a discount code for their followers and you should see a good ROI.
3. Create teasers
Thanks to its square-box format and snapshot Stories, Instagram is an ideal place to share teasers of new products, events or developments that your brand has to share. This is a great way to get people from Instagram to your company's site and converting.
4. Let your ethics take center stage
According to research, Instagram users care about whether brands they buy from are charitable or not so use your account to showcase the good things you do to give something back.
5. Show your personality
Regardless of what industry you work in, you can use Instagram posts to reflect the personality behind your brand. Everything from having an employee feature each month to pictures taken at an event will help humanize your brand.
Access the latest business knowledge in Marketing
Get Access
Comments
Join the conversation...