Social media marketing is all about creating an extension of your brand; a seamless brand message that reaches out and creates a memorable experience. This could be in the form of a particular video, an ongoing campaign, a competition or general updates about your company and your product.
Many organizations make the mistake of assuming this is easy and often forget the countless hours and revenue that is required to pull off an excellent social media presence. That doesn't mean it's unachievable for those with a budget under a few million, but it's definitely going to require a little more creativity.
In order to inspire you, here are some of the biggest, most popular names on Facebook and their pages that will simply make you go green with envy.
Any brand article wouldn't be complete without the king of branding; Coca-Cola. Renowned worldwide for their marketing message, Coca-Cola has become an iconic brand all year round, with audiences of all ages readily able to recall their marketing campaigns, and their Facebook page is no different.
When it comes to optimizing their Facebook header, Converse have got it covered. Simplicity and bold colors match their product exactly, allowing the iconic shoe to create a community of over 43 million people.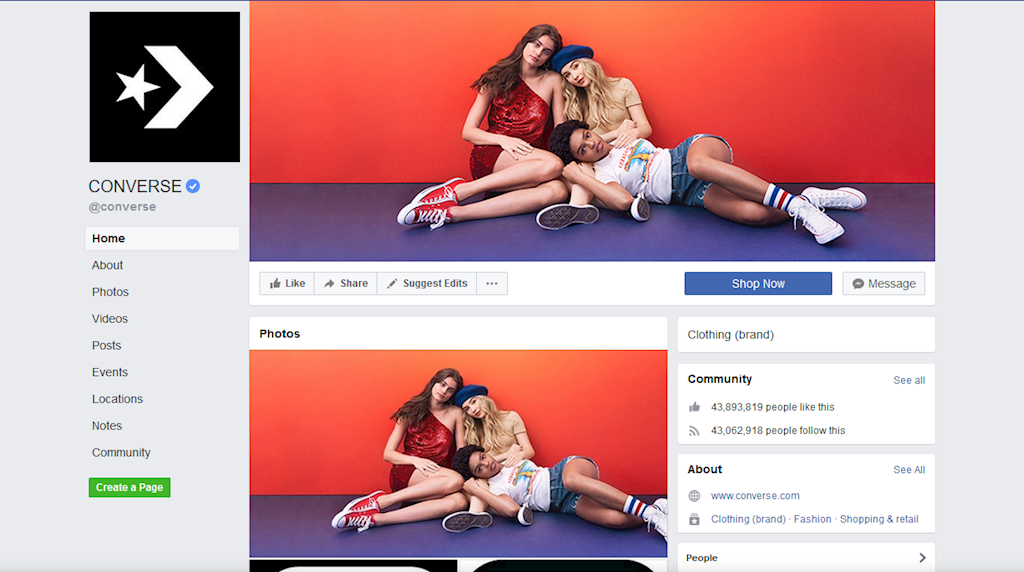 Renowned for their content marketing, it's no surprise Netflix is on this list. Utilizing the video function in the Facebook header, Netflix puts its most prominent movies at the forefront of its social campaigns.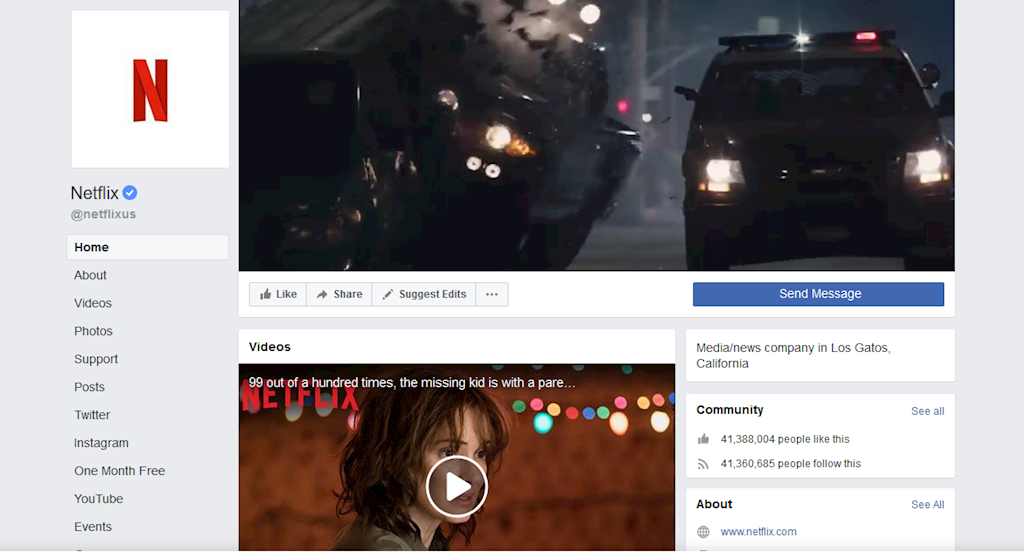 If GoPro is the master of user-generated content, then Starbucks is the king. Over the years, their content campaigns have been widely loved, including their Facebook campaign pictured here where they feature images of their own takeout cups decorated by customers. Celebrating their customers is a widely adopted tactic in marketing, but none do it better than Starbucks.
It's impossible to mistake the red and white target of Target. Consistent and seamless branding is their secret, coupled with leveraging their own customer's content to create a fun and lively Facebook brand.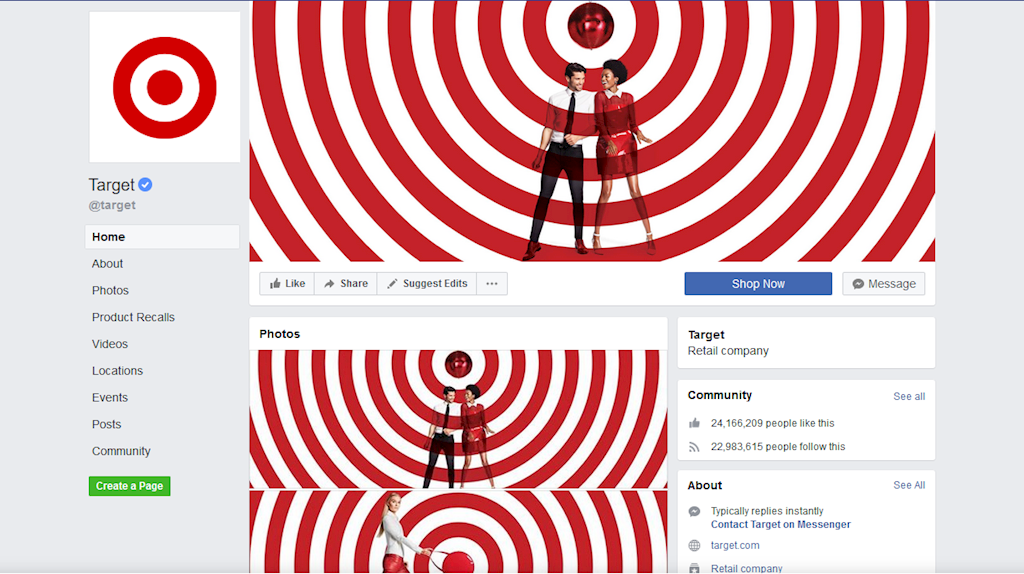 A page that simply oozes sophistication and glamor, Louis Vuitton makes a statement. Utilizing their Facebook page as their very own catwalk, their brand name is at the forefront of advertising their products.

The bright, colorful and bubbly personality of Dunkin' Donuts is further emphasized on their Facebook page through their mouth-watering photos and videos. A combination of user-generated and delicious-looking content is enough to make anyone want a Dunkin' Donut.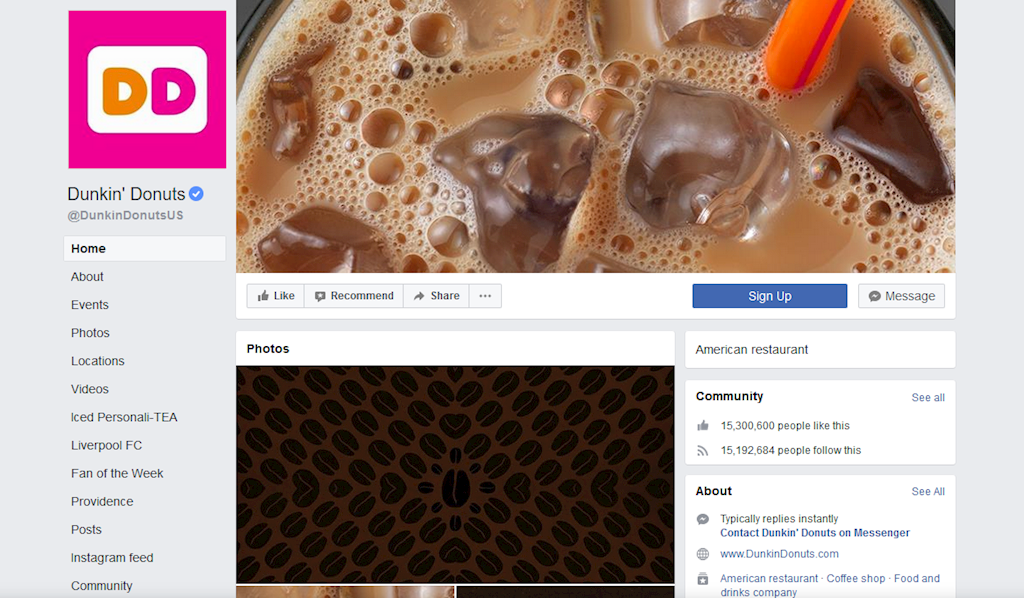 Nothing says brand more than a video of your target audience, wearing your clothes and having a great time. Aéropostle works on incorporating its youthful vibe by utilizing user-generated content that matches its brand.

The masters of user-generate content, GoPro is a continuous advertisement for their products that simply give you a thirst for travel and adventure. In a seamless blend of content and brand messaging, GoPro really know what they're doing.

Renowned for being savagely honest on Twitter, Wendy's social profiles have established a well-loved reputation. Coupled with some sumptuous content, this Facebook page is one worthy of your envy.

If food is your thing, or photos of food, then Olive Garden's Facebook is the perfect blend of how good content can speak volumes. And if you take a look at the engagement levels of their posts, this is a Facebook page worth idolizing.
When it comes to multinational conglomerates, brand message can often come down to corporate responsibilities, and during the festive season last year, AT&T embraced the ethical side of the business to spread a charitable message that aligned closely with their branding.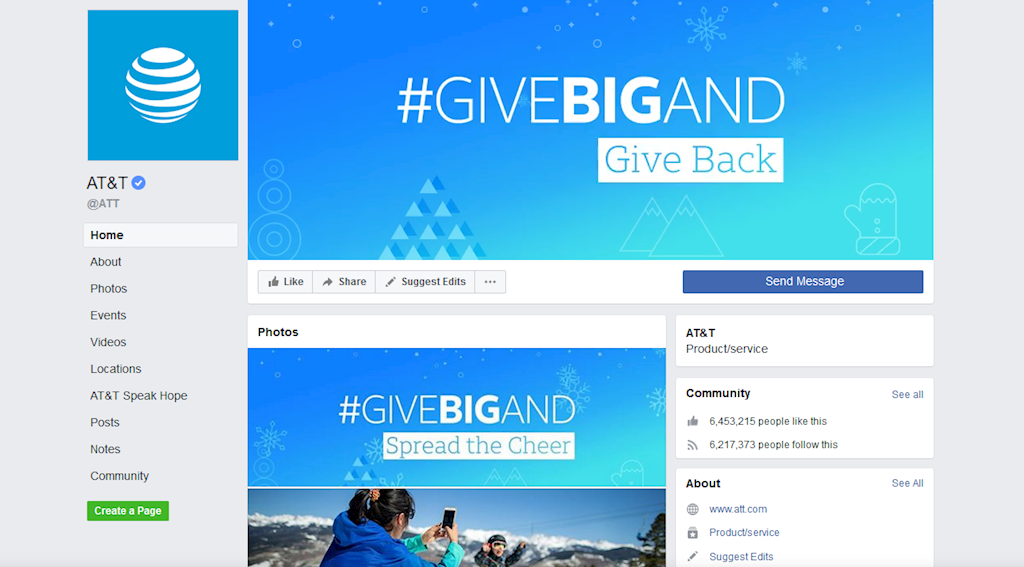 Access the latest business knowledge in Marketing
Get Access
Comments
Join the conversation...