This is essential in every business - especially if your business involves achieving sales in a specified period. As a business, you have to exhaust all efforts to ensure that you and your team can earn a sale, and one of the easiest (and cheapest) ways to do it is through the phone. Pitching your products or services through the phone is easy, but getting customers to commit to a purchase is challenging.
If you and your business are having this trouble, you might want to consider the following to improve your business sales over time:
1. The greeting is important.
Your greeting mainly serves as the first impression for the customer to you and your company. Your greeting should be audible and clear, but not too loud. Your voice should be friendly, warm and professional all the time, and should make the customers feel that you are ready to help, regardless of how complicated the query is. Commonly, most businesses would use this greeting, "Hi, this is John from ABC Company. How can I be of service?" Show enthusiasm and positivity in your voice whenever using this line.
2. Never interrupt.
Put yourself in the shoes of the customers - you do not want to be interrupted when you finally express your concerns, right? Keep that in mind and do the same when you receive calls from your customers. Do not interrupt them when they are telling you their concerns. Make sure that you listen to the customer's whole story no matter how long it can get. This alone will make them feel important.
3. Listen carefully and actively.
There's nothing more irritating for a customer than to narrate their concerns again and again. Not only does it take too much of their time but it adds up to their frustration knowing that their concern is still not addressed. To avoid this situation, make sure that you actively listen to the concern the customer is telling you. Be sure to take down important details they mention. Once you know what the customer's concern is, it will be easier for you to suggest solutions.
4. Keep customers informed.
When handling a call, you might be asking help from others, or there might be several processes involved that will require you to put the call on hold. Regardless of the options, you have to take, inform the customers about what will you be doing for them. For example, you might say, "Mr. Diaz, here's what I am going to do. I will put this call on hold, and I'll call our supplier right away. I will be asking them if a replacement for you is available and I'll get back to you after six minutes."
It is also essential to remember that when you give a time frame to the customer, indicate a time frame longer than necessary. Being able to finish the task needing less time than stated could be a pleasant surprise for the customer. This is one way of gaining loyal customers which will eventually turn into sales.
5. Learn how to handle irate customers.
Your customers will come in all different personalities; some are calm and sweet while some are loud and frustrated - you and your team should be prepared for all of these. Do not tell a customer to calm down when he or she is madly complaining about a product or service as this will not help. Instead, reassure the customer by telling them, "How awful" or "I understand where you're coming from" in a slighter louder tone than the customer.
6. Smile when you talk to customers.
Yes, your customers cannot see you, but it creates an impact when you smile while talking to them. When you do, there's a big difference to your voice and customers can notice this.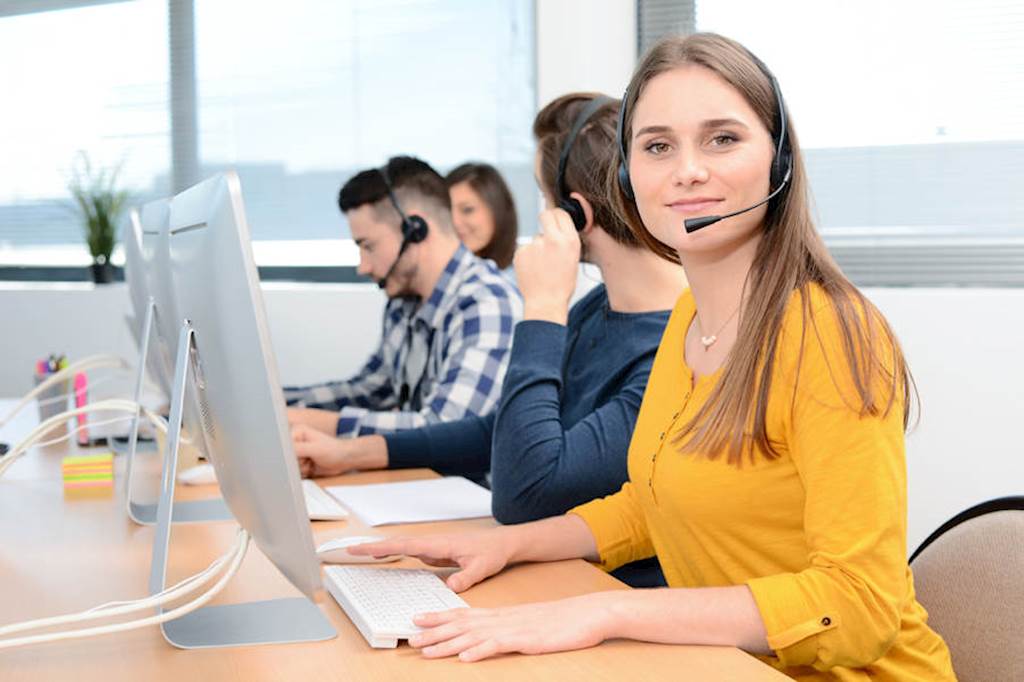 7. Be consistent.
It's not enough that only one or two of your staff are trained on how to handle business through the phone. Customers could have a different experience every time they call you if this is the case. They might even think that your staff are from two different companies. So regardless if what approach you are planning to take, you have to consider that all of your staff are consistent in the service that they are giving. Put it in your time and effort to train them.
To conclude
When doing sales through the phone, there are a lot of things to consider and one of the most important is to have the proper etiquette and Fone Dynamics when talking with customers. You can learn from your experience when handling customers or you can simply imagine yourself being the customers - you treat them the way you would like to be treated as a customer.
Access the latest business knowledge in Management
Get Access
Comments
Join the conversation...