The difference between influencer marketing and conventional marketing is you pay/hire/inspire influencers and opinion leaders to spread the message.
Influencer marketing falls into two subcategories; social media marketing and content marketing. In social media networks like Instagram, influencers are expected to make a content go viral and spread the word via their personal Instagram accounts. Most social media influencer campaigns carry a content element, so either you create the content for the influencers or they are tasked with both creating and promoting the content.
Perfect example of influencers marketing post on Instagram
There are some common methods for carrying out an influencer marketing strategy; depending on the scope of campaign and budget, brands and agencies make use of search engines like google or specialized services to find influencers to connect with, this method requires individual searches and keeping track of the information of all likely influencers.
Celebrity influencers on social media with more than 1 million fans charge huge sums of money to deliver your message. They leverage on their cache of followers and their own unique brand to broadcast a product or service. However, micro influencers with 100,000 and less followers charge less and may suite your target audience better so there's a chance of getting a better ROI using a large number of micro influencers instead of a few celebrity ones.
One of the best ways to predict the return on investment of an influencer marketing campaign is to determine your audience it reached, the engagement it received and the dollar value for the content itself. All the above factors determine the total value of your influencer content.
You can also use data to optimize your social media influencing effort. As you collect data, it enables you to
Determine what content resonates with your audience.
Rank your influencers based on potential output.
Know which social media channels and accounts are best for your brand.
Find out which influencers have a bigger share of your target audience.
Usually marketers and agencies pick a list of influencers first, then check who their followers are and whether they suit the target audience of the product or brand to be promoted. Although this is the most common way to do it, it is not always the most effective one. There's still a significant chance that a big number of influencer followers will not coincide with the target audience of your brand or product being promoted.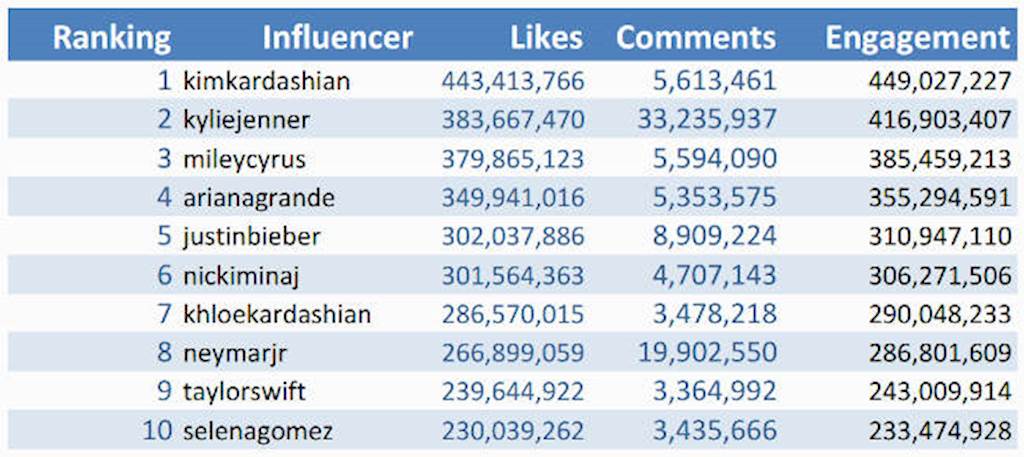 List of TOP Instagram influencers
There is a smarter way to find followers for an Instagram marketing campaign, which is getting more popular because of a significant improvement in ROI. The idea is to start from the target audience side, find out their interests and pick Influencers who are really interesting for that target audience.
This can be done using a tool called Snoopreport that tracks all actions as likes, comments and follows of any public Instagram account and provides a group report, representing common actions of the group of Instagram users, so you can analyze the trends and influencers for a certain group of users. However, you need to first add a list of accounts in order start monitoring.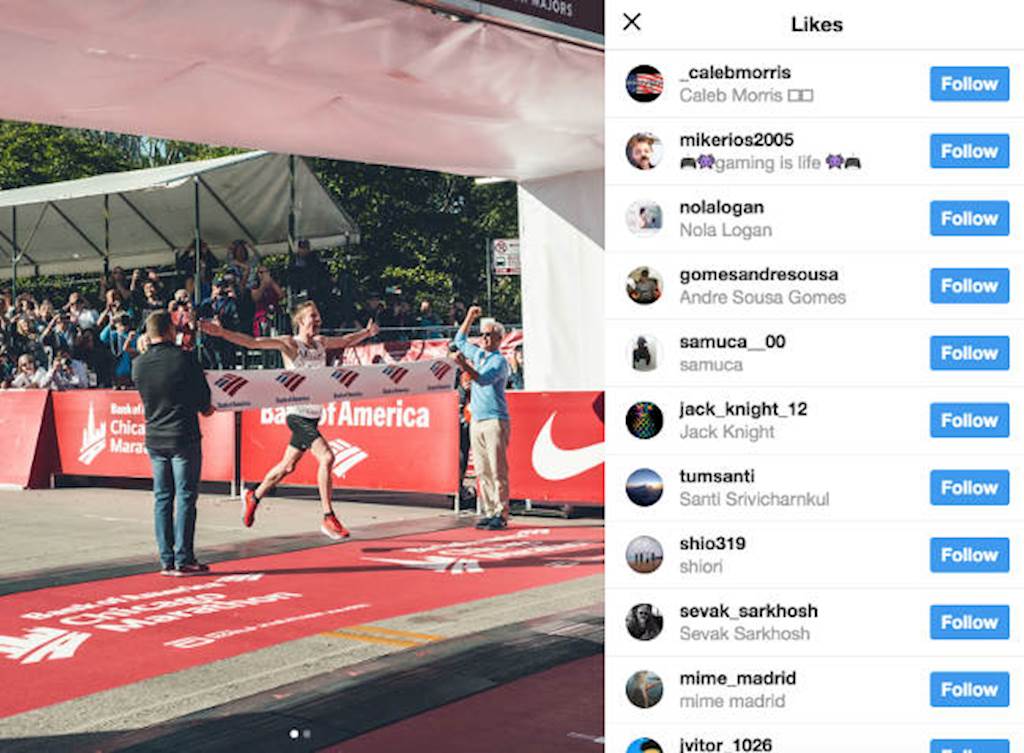 Usually it's not a big deal, as marketers and business owners know the image of their audience the best of all. The easiest way to create the list of users to track is to check the likers list on recent posts of your business Instagram account and the accounts of your competitors, validate if those users fit your target audience portrait and get rid of any bots that appear in your list.
The number of users you need to track will depend on your market size. According to sociology studies it's enough to track 100-500 users for most cases. The result will be more accurate with a higher number of users to track.
When the list is done, you just need to add them to the dashboard, buy the monitoring time and start monitoring. In my experience, the best results are around 2-4 weeks of monitoring. After the 2-4 weeks have passed, you will need to click Get Group Report button, select all users and the maximum date range possible and you will get a report similarly to the one below. The list is likely to be quite long and you will be able to see all influencers for your target audience, starting from the ones with most engagement rate and ending with the micro influencers.

Now we are ready to study the accounts these users engage with and find the appropriate influencers that are really interesting for the audience you were tracking initially.
The data for this article is provided by Snoopreport, the service which tracks Instagram user actions such as likes, comments and follows. From $0.69 per user per week. This type of Influencer research will save you hundreds of thousands dollars and provide you with the best targeted influencers on the market.
Access the latest business knowledge in Marketing
Get Access
Comments
Join the conversation...