Social media offers brands a unique way to reach and engage customers and their target audience. Although Facebook, Twitter and Instagram all started with static content, there's been a drive from all of them to make the most of videos. Instagram TV is the latest of these features and provides a fresh opportunity for companies to connect with their followers.
Launched in June 2018, the long-form video function is accessible straight from the standard Instagram app. Brands and influencers have already started to leverage IGTV to offer new and fresh content to their followers.
The newly launched feature doesn't have any advertising opportunities yet but Instagram has made it clear that this is a long-term goal for them.
Connecting with IGTV
It's still relatively new but brands have been keen to utilize IGTV. National Geographic, which is the biggest non-celebrity account on Instagram, has used it to advertise the first episode of its show 'One Strange Rock'. The 47-minute video followed NASA astronaut Peggy Whitson on her return to Earth. It was used to generate interest in the show being aired on National Geographic's TV channel and make the most of all the publicity around Instagram TV's launch.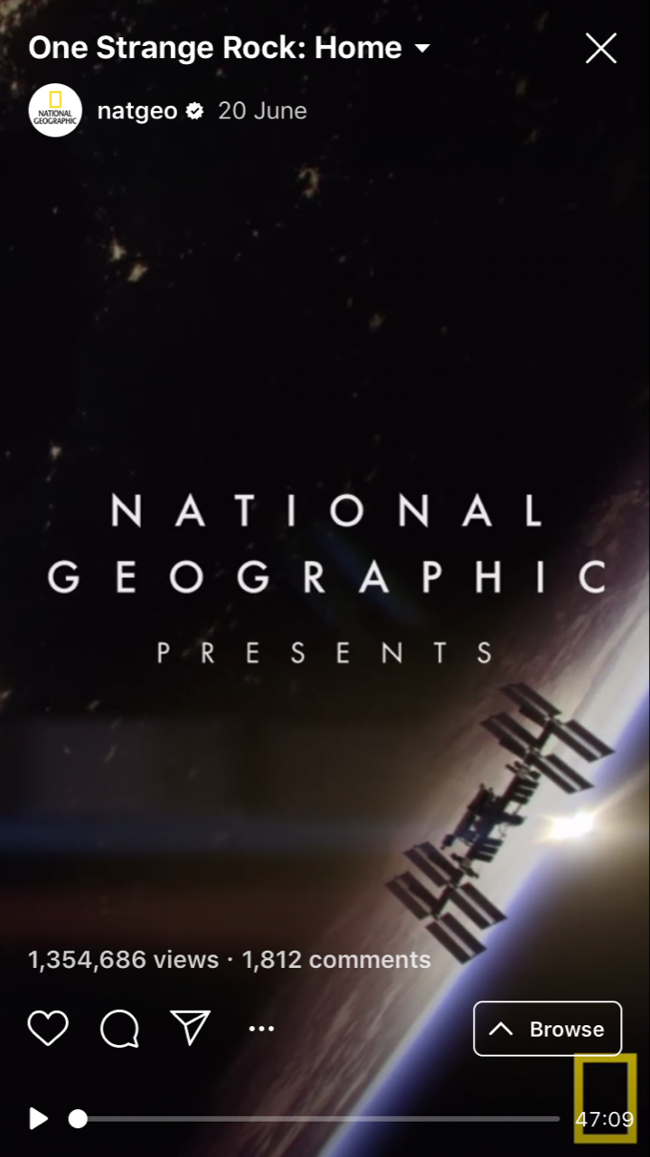 Bloomberg used its business account to appeal to its target audience by producing short videos explaining complicated topics in plain and simple language. Premier League winners Manchester City took advantage of the longer form content to showcase each and every one of its goals scored to celebrate a fantastic season for the team and its fans.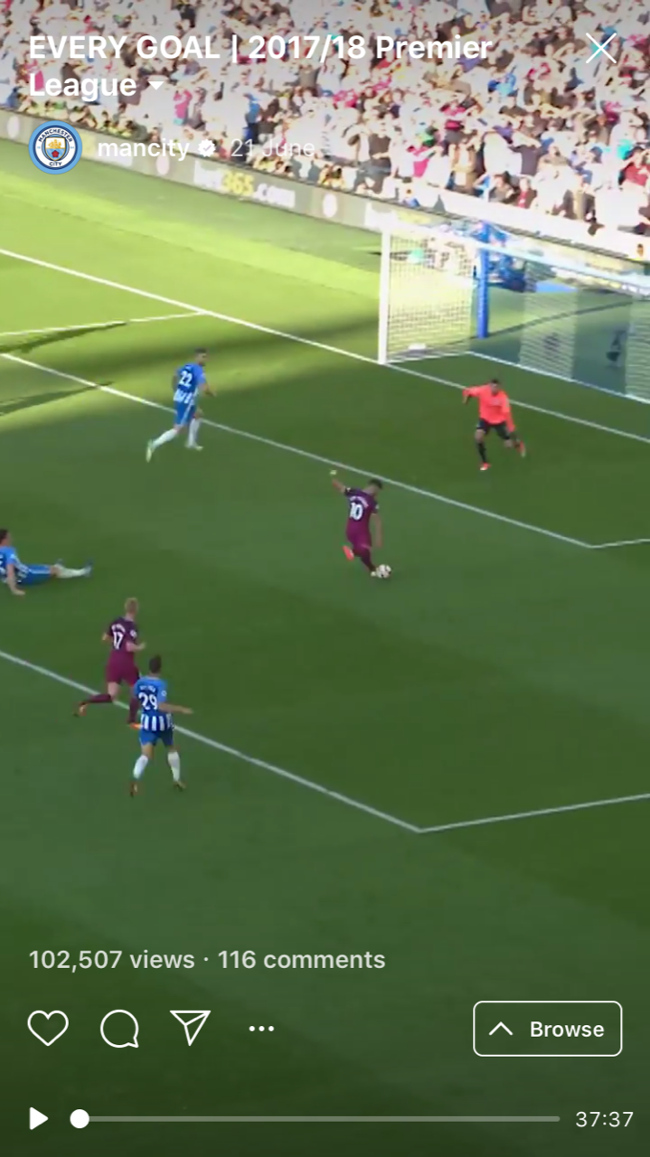 It's not just major companies that are making use of the new platform, with influencers like LaurDIY using it to branch out from her YouTube channel. The star already has eight million followers on YouTube but is making the most of her skills by creating unique - but not dissimilar - video content for IGTV.
Leading brands have already showcased the ways Instagram TV could be used to better connect with followers. But does this just make it a substitute for YouTube or Vimeo?
IGTV vs YouTube
There's no denying that YouTube is the king of video content so where does IGTV come in? Firstly, Instagram is starting from scratch. With more than 800 million monthly users and 500 million daily users, the app has impressive membership figures and experience of catering to them.
Duplicating content from other platforms like YouTube or Vimeo to Instagram TV is unlikely to generate much interest. The people who most obviously benefit from IGTV are big brands and social influencers who already have the tools and skills necessary to produce engaging, high quality digital content. However, that doesn't mean that everyone else is left out, especially as there's currently no investment needed to use its platform for branded content.
Keen to get people engaged in its new feature, Instagram itself published a 48-page guide telling brands how to make the most of it.
The best practice guide has a number of key takeaways for any publishers wanting to create unique content on the app, including how to utilize light, color, shoot film specifically for vertical screens and how to make the most of IGTV.
Quality is everything
Instagram has put the beauty back into online photographs, generating a whole new generation of photographers, models and interior designers. Of course, capturing content that is the highest quality is more likely to be aesthetically pleasing and trigger engagement. The guide breaks down the different types of video that people can upload to IGTV but recommends capturing 4K - the best possible - content.
As well as producing high quality video, publishers will want to make their contributions look good too. After all, what's Insta without a filter? As such, the guide recommends a host of apps that help video creators make the most of the content they produce. From adjusting frame rates to ensuring it is optimized to Instagram's unique format, there's a number of tools out there to make footage stand out from the crowd.
Budding photographers will already know that there's a variety of accessories out there to help you capture that perfect shot and this guide takes the liberty of highlighting them. It suggests eight different products to take your IGTV content to the next level.
Access the latest business knowledge in Marketing
Get Access
Comments
Join the conversation...