As social media becomes an integral part of how brands communicate with their target audience, and how consumers voice their concerns, online reputation has become a pivotal point for businesses of all sizes. Understanding how to measure, analyze and manage the opinions consumers have of your brand is crucial for long-term success.
What is reputation management?
Online reputation management is all about finding and countering any negative content about your brand. This can be done through aggressive SEO practices that scour the first couple of pages of search engine results or through social media management, but should effectively restore or maintain your brand's good name.
Your online reputation is anything that affects your digital brand, so customer reviews, blog posts about your company's products or services, or negative views voiced on social media. With the sheer amount of content being produced online every day, reputation management can be a mammoth task and one that needs to be conducted with an appropriate strategy.
Why is reputation management important?
Consumers are heavily influenced by the views of their peers, so bad reviews can deter them from making a purchase. Although they're unlikely to create more content bad mouthing your brand, it's possible that they will share this negative view with others offline and so it can cause a ripple effect that you may never be aware of.
UK-based Go Compare tried to stand out from the crowd by employing an over-the-top opera singer for their adverts. Along with an annoying, get-stuck-in-your-head tune, the company had a marketing strategy that was getting a lot of negativity from consumers. They listened to their audience and - publicly - killed him off and vandalized their own billboards to tell people so.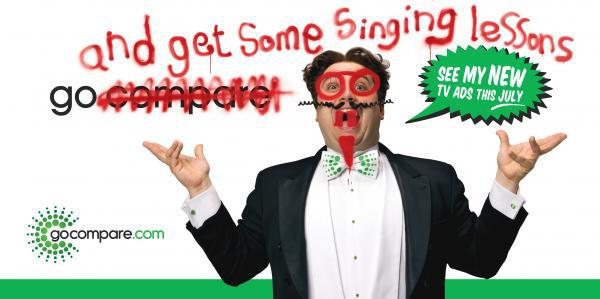 Hyundai's first Superbowl ad in 2016 saw Deadpool actor Ryan Reynolds take center stage, but got an incredible amount of backlash. The brand found that 77% of tweets about the ad were negative, as fans weren't happy that Deadpool's Twitter account had been hijacked to push the advertisement featuring Reynolds. Hyundai chose not to respond to the negativity and instead ride the added social reach that came as a result.
Starbucks also took a similar approach when it chose a simpler design for its famous festive cups, which sparked a boycott hashtag. Others took offense that people were getting so upset over a cup and so #itsjustacup was soon trending too.
However, not all companies are as big as Hyundai or Starbucks can afford to take the risk of ignoring negative feedback and hoping that all publicity is good publicity.
The easiest way to prevent a backlash from negative feedback or reactions to marketing is to have an effective strategy to manage your online reputation. It ensures you'll have the opportunity to resolve or simply challenge any negative experiences consumers have had with your brand. Only by interacting with this bad publicity can you create the chance to turn a negative review into something less damaging, or even positive, in the long run.
How to successfully manage an online reputation
The term "online reputation" is almost redundant now, as everything about a brand's reputation is in the digital world for everyone to see. So how do you manage something as big and far-reaching as the internet?
Managing your online reputation can also be about creating reviews and user-generated content if it's lacking in your content strategy. Having absolutely no feedback from customers on your products or services is almost as damaging as having bad reviews or displeased consumers voicing their angst online.
Of course, you can do an element of this manually. You can trawl Google's search pages, social media and review websites, but with so many things to keep an eye on, something is likely to slip through the cracks sooner or later. This is where reputation management software comes in.
Reputation management software can be a valuable resource for businesses of all sizes to help them judge the general sentiment of their brand, but also identify any negative press.
Free tools like Talkwalker let you monitor sentiments towards your brand over seven days using their social search tool. It uses tweets, posts and articles to determine how audiences feel about you.
Social Mention does something very similar, but is more focused on keywords and how they're being used alongside your brand. Users will see top keywords, top users, sentiments, hashtags and networks that are popular with your brand, while you can also search blogs, microblogs, social networks, images and videos.
Other resources, such as Smart Moderation, allow you to find and hide or delete negative comments that you don't want to appear on your social media profiles.
Whatever tools you choose to use to make your efforts more effective, it's crucial that these align with a solid and comprehensive strategy. This needs to be based around your brand values, as it help you determine what is most important to your company and how you want to deal with negative feedback.
For many, their strategy is built around transparency and valuing customers. This often means owning up to your mistakes and being polite, even when this isn't being reciprocated.
Access the latest business knowledge in Marketing
Get Access
Comments
Join the conversation...