Most people, including marketers themselves, tend to confuse inbound marketing with content marketing. This kind of mix-up is understandable considering both aim to provide useful and relevant content to their target audience, build a good relationship with their leads, and successfully convert them into customers.
So, what's the difference between content marketing and inbound marketing?
For one, content marketing is solely focused on creating and sharing valuable content across different channels such as blog pages and social media platforms. Aside from that, content can come in the form of blogs, videos, and even email newsletters.
Inbound marketing, on the other hand, tackles other areas such as website optimization, SEO, and paid ads.
Content marketing is part of inbound marketing. Together, they can help maximize the results of your digital efforts. This helps strengthen your brand's online presence, establish a better relationship with your audiences and customers, and ultimately reach a higher conversion rate.
If you wish to have a deeper understanding of what makes content marketing different from inbound marketing, check out this infographic.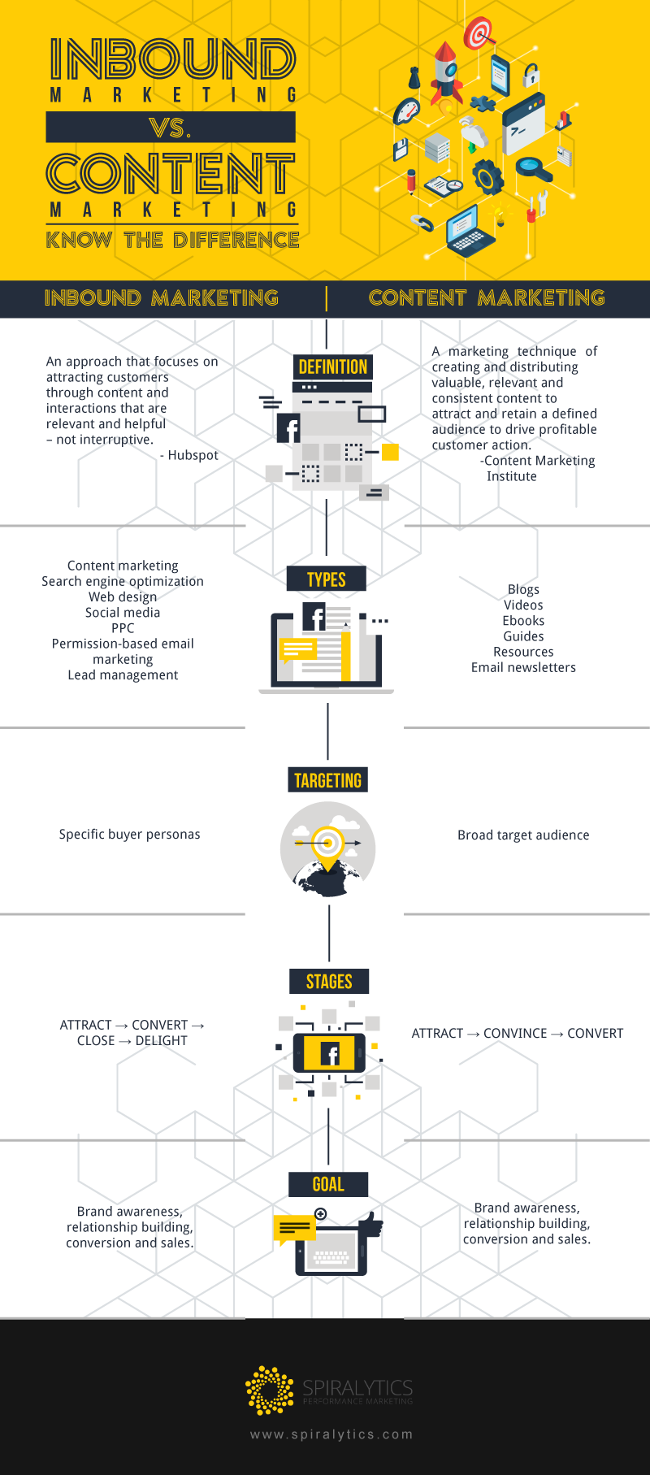 Access the latest business knowledge in Marketing
Get Access
Comments
Join the conversation...