Even those who are passionate specialists about it will probably agree that data isn't the most thrilling area to get stuck into. But it is driving some of the most innovative programmatic activity through digital out-of-the-home (DOOH) marketing campaigns.
Here are four data-driven campaigns that are showing the world what programmatic can really do:
1. Spotify
At the end of 2017, while most attention was on what Christmas ads the major retailers would release, Spotify was running its own DOOH campaign. The streaming service's marketing used data from its users' listening habits and transformed it into 2018 "goals".
For example, listeners were invited to "Hit the dance floor with the person who made a playlist called 'Daddy Pence Come Dance'" or "'Be as loving as the person who put 48 Ed Sheeran songs on their 'I Love Gingers' playlist."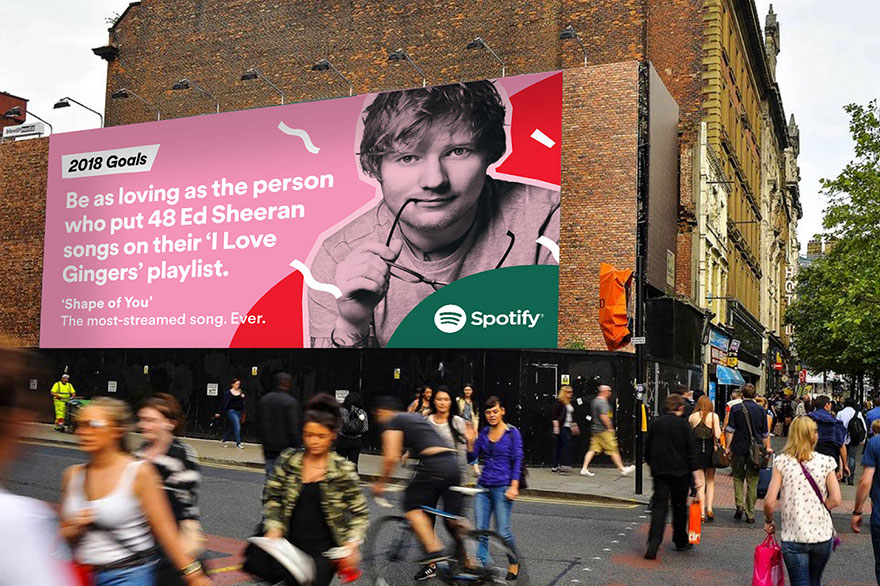 Source Boredpanda
It followed on from their "Thanks 2016, it's been weird" campaign, which used cultural and political events and consumer data to create witty and engaging adverts. From, "Dear 3,749 people who streamed 'It's The End Of The World As We Know It' the day of the Brexit Vote. Hang in There" for its UK audience, to "Dear person who made a playlist called: 'One Night Stand With Jeb Bush Like He's a Bond Girl in a European Casino.' We have so many questions" across the US.
Seth Farbman, Spotify CMO, told Creativity that events in 2017 had created a lot of "fatigue and exhaustion" so instead of reliving it, the brand wanted to "look forward and bring in a spirit of hope and optimism".
2. Guinness
Guinness used data collected through its apps, Instagram and Twitter feeds to fuel a campaign that aimed to be hyper-personalized to its target audience. What exactly passersby saw was determined by their location, behavior and affinity for the brand.
Research found that their buyers were passionate about sport, pubs and - of course - a certain Dublin-grown stout. As such, Guinness was able to execute a digital billboard campaign in areas where there was a high concentration of these people and a nearby point of sale.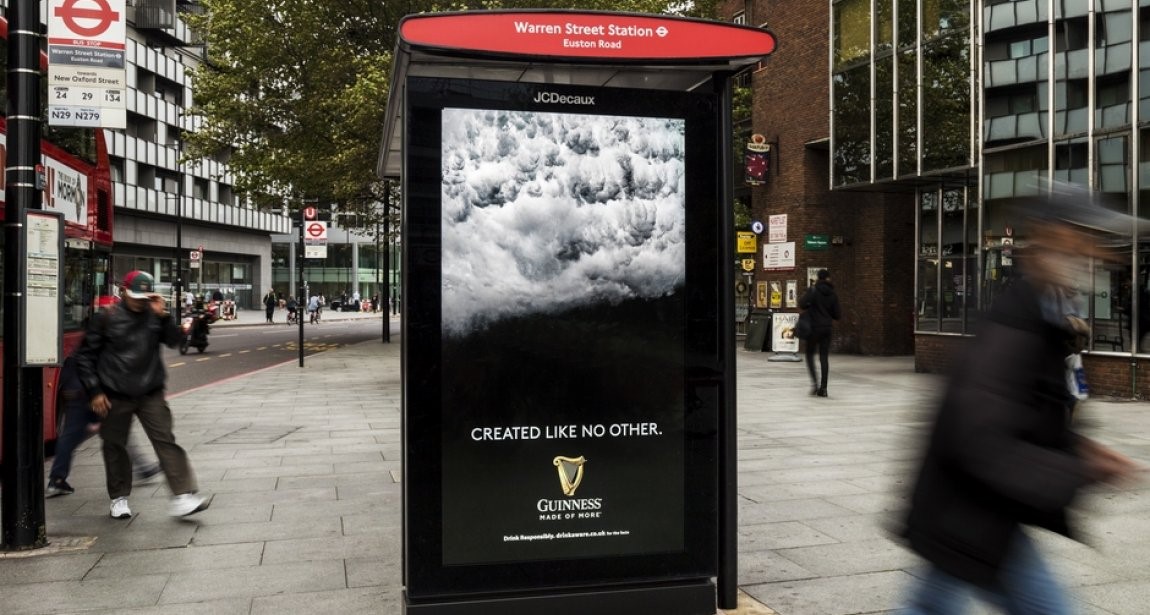 Source JCDecaux
3. Jaguar
Jaguar took a contrasting approach with its #FeelWimbledon campaign, taking users right to the latest events. Featured in tube stations across London, the company's marketing aimed to keep commuters up to date with the latest action from their brand ambassador Andy Murray and his rivals.
Using live weather forecasts, match countdowns, live scores and fastest serve data, Jaguar positioned the performance of tennis's biggest stars right next to that of its own vehicles.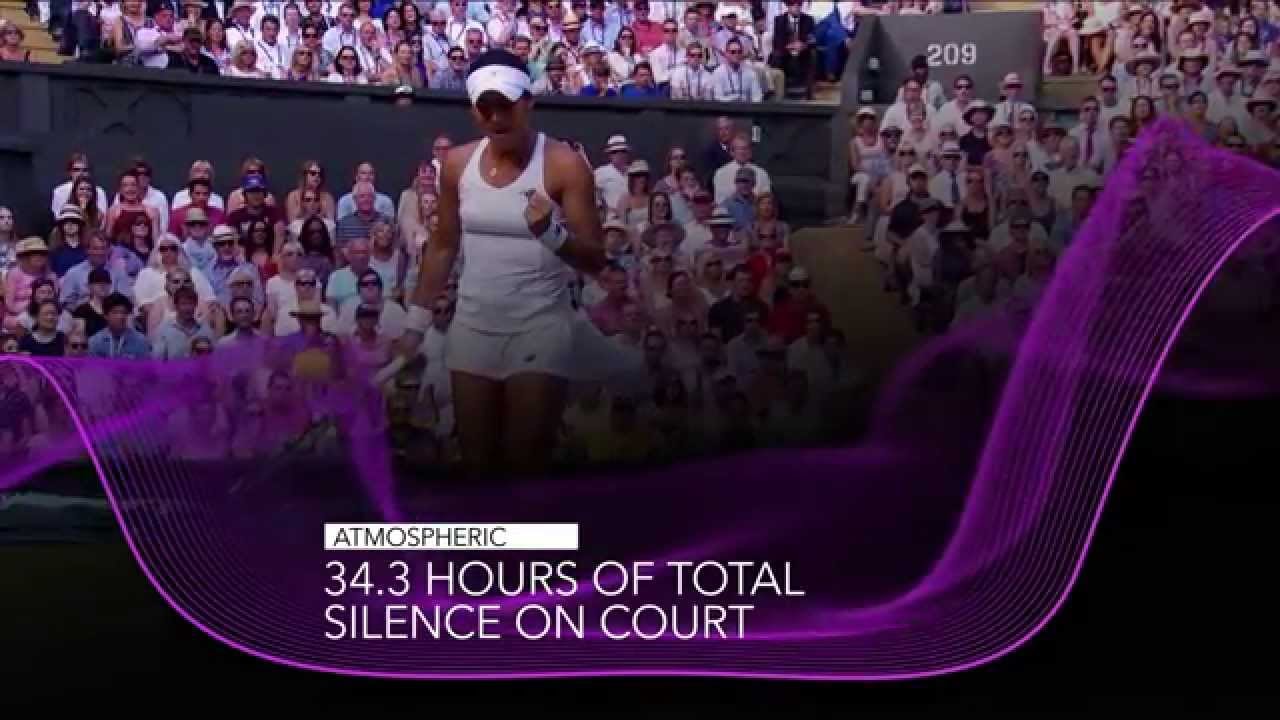 Source Jaguar via YouTube
The 2015 campaign allowed Jaguar to put itself at the center of arguably the UK's most iconic sporting event and target consumers where they were, instead of trying to attract them. The DOOH marketing was combined with VR that allowed visitors to experience the action at Wimbledon without having to buy a ticket, all while sitting in a luxury Jaguar seat.
Learn more: What Does the Future of Programmatic Advertising Look Like?
4. McDonald's
In its 'Follow the Arches' campaign, McDonald's used the fact that its branding is one of the most recognizable in the world to reach consumers in an innovative way. Using DOOH and the famous golden arches, it created a series of new billboards that played on the fact that the fast food chain has a history of directing people to their nearest restaurant.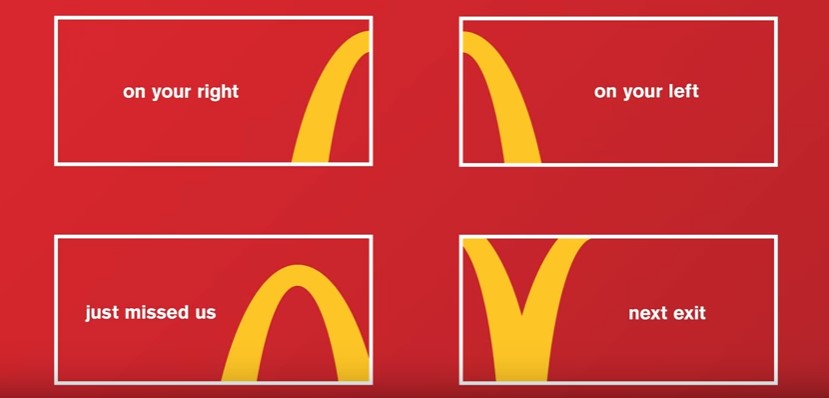 Source Cosette via YouTube
When planning the campaign, Cosette solved one of McDonald's key problems in their directional billboards; they're often inaccurate. By using data and a mix of digital and static platforms, the marketing was able to target consumers with legitimately helpful information, while pushing the brand.
Access the latest business knowledge in Marketing
Get Access
Comments
Join the conversation...